Hallo, ik ben Jos en heb sinds ongeveer anderhalf jaar een Yamaha XS650 caféracer die ik gekocht heb via Kapaaza. Vroeger eind jaren tachtig en begin jaren negentig verscheidene jaren met een Guzzi california 850T3 rondgereden maar deze verkocht wegens de komst van kinderen. Nu deze wat ouder zijn is de goesting terug en daar mijn jongste zoon mijn interesse voor bromfietsen en motors van de jaren zestig-zeventig deelt en dan vooral caféracers, hebben wij van een Honda cb50j een caféracerke gemaakt. Ook heb ik nog een XS650 staan wat ons volgende project gaat worden en twee suzuki's GT550 welke nog projecten zijn voor later.
Mijn Yamaha XS650 caféracer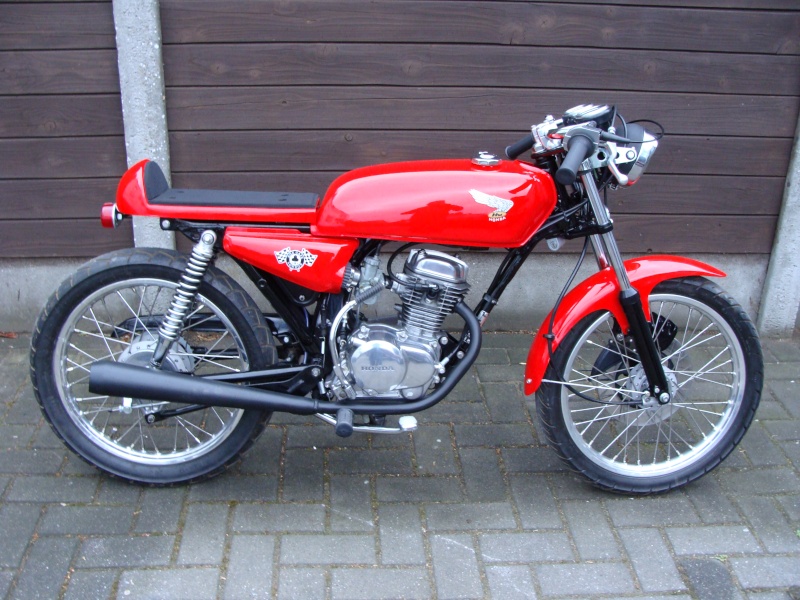 De Honda CB50J caféracer van mijn zoon Ben.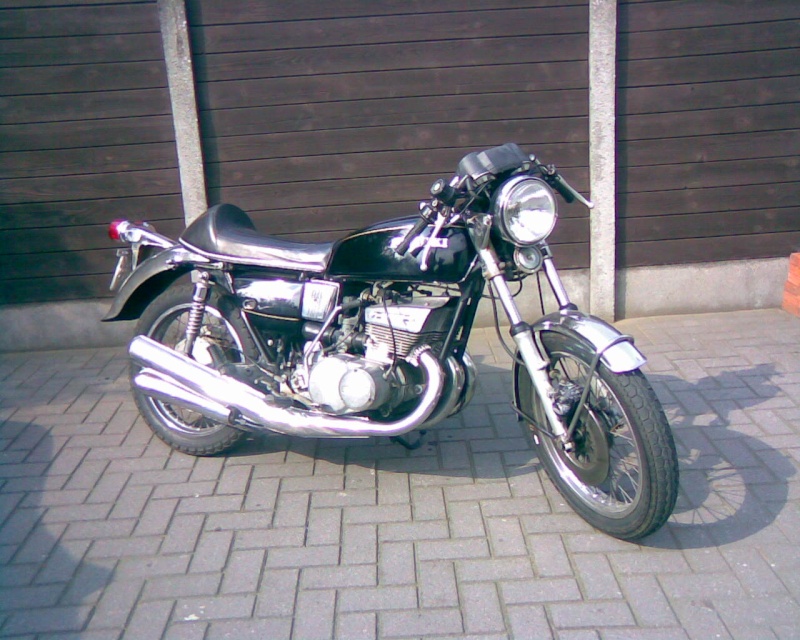 ččn van de twee GT550 die ik nog staan heb.(op foto ziet hij er heel goed uit maar deze moet toch gerestaureerd worden)
De Groeten aan alleman
Jos
Newcomer




Posts

: 4


Join date

: 2009-09-28


Age

: 53


Location

: Poederlee



Great bikes, Jos...!
Welcome to the forum!
_________________
Horse Power to the people!
z650 Kawa Power
Administrator




Posts

: 2290


Join date

: 2008-04-27


Age

: 88


Location

: Utrecht Zed City - The Netherlands



Verrie greet bikes

vooral die prachtige cb50
Moderator




Posts

: 536


Join date

: 2008-06-18


Age

: 53


Location

: Hellmond



Welcome Jos and son to the forum ! Nice looking bikes indeed.


_________________
CB750 K6 '76 ; Work in Progress
Moderator




Posts

: 1698


Join date

: 2008-08-01


Age

: 36


Location

: Belgium, Schilde



Hi Jos and welcome to the forum. Sounds like you have a few nice projects for the winter.
Moderator




Posts

: 526


Join date

: 2009-02-22


Age

: 57


Location

: East Midlands, England



hallo,
alees goed met de xs . ik bendegene die hem aan u verkocht heeft . ben intussen naar zweden verhuist en ben hier nu bezig aan een honda rickman van 1978 .de yamaha was wel gemakkelijker daar onderdelen geen probleem zijn .ga de rickman opbouwenin cafe-racer stijl daar ik da mooier vind dan die lelijke kuip die er nu opstaat .
de groeten

Newcomer




Posts

: 4


Join date

: 2010-11-09



welkom hier
mooie xs650
zou je voor mij wat foto's van het achter frame kunnen bezorgen?
ben namelijk bezig de mijne een zelfde zitje te geven, kom alleen niet helemaal uit hoe het frame moet worden.
groetn
owja in english
nice xs650
could you send me some pictures of the rear frame section?
at the moment i'm giving my own xs650 the same seat, and can't get the right idea for the frame
Newcomer




Posts

: 4


Join date

: 2009-11-13



Nice cafe racers, especially the xs650 I love these bikes
Veteran Racer




Posts

: 145


Join date

: 2010-08-25


Location

: Christchurch Dorset



Hi and welcome to the forum
Moderator




Posts

: 526


Join date

: 2009-02-22


Age

: 57


Location

: East Midlands, England



---
Permissions in this forum:
You
cannot
reply to topics in this forum