I am in the middle of a project based on the Yamaha XV920R (chain drive, similar to the TR1). I am doing what some car guys call a "resto-mod". I am keeping the styling (mostly) original, but updating tires, wheels, brakes, suspension and engine management to fully-modern configurations.
First, I rebuilt the engine to stock specifications except for mild head porting. I achieved a 15% increase in intake flow, 10% exhaust flow.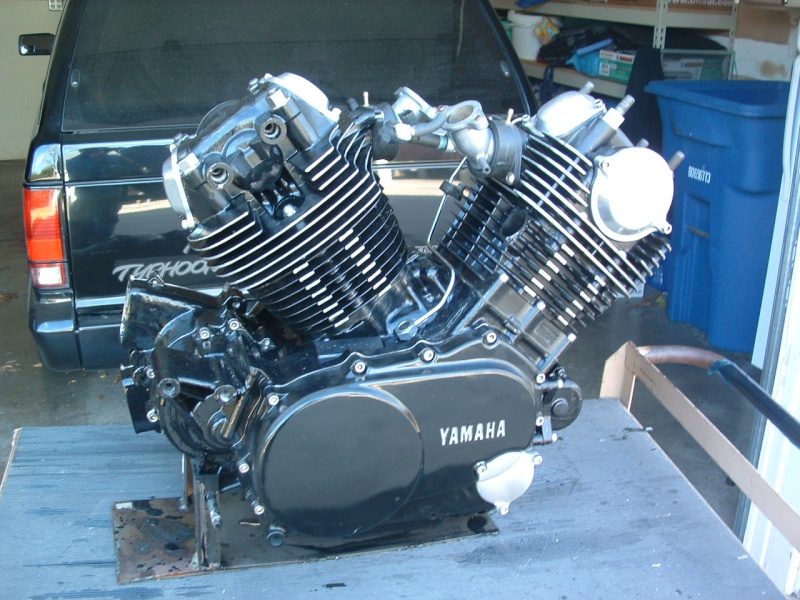 Then I built a custom frame, which incorporates a tuned-port intake. The Buell throttle-body is at the rear of the frame/plenum, and the XV engine breathes through Gold Wing intake runners equipped with injector bungs. I will be using MegaSquirt electronic fuel injection and spark control.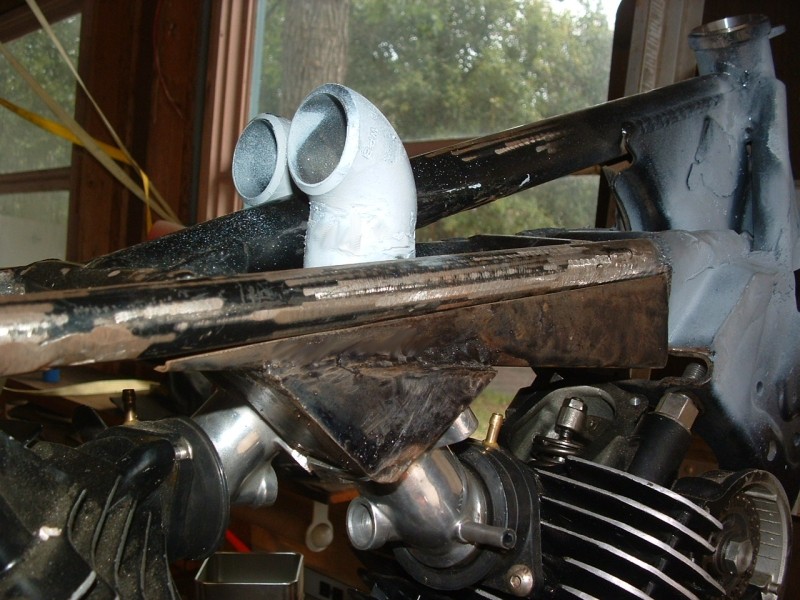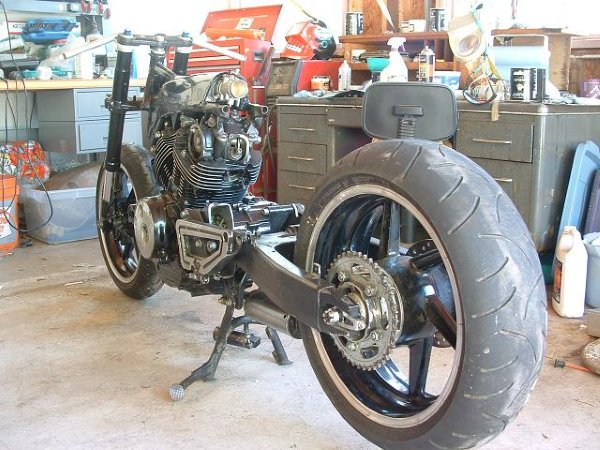 As you can sort of see in the photo above, I have made a custom rear suspension, using Honda CBR600F4 swingarm and rear brake, a Buell Cyclone shock/spring unit, and fabricated swingarm pivot and shock linkage. The reason I put the spring under the transmission, is so there is plenty of space just behind the rear cylinder for the turbocharger and associated plumbing.
I also added GSXR-750 forks, triple trees and calipers up front.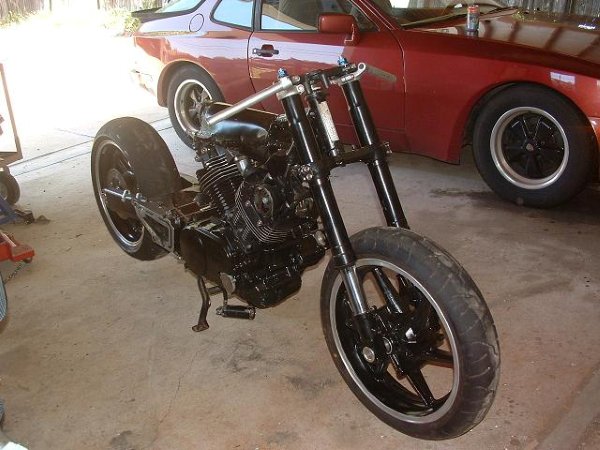 The wheels are CBR600F2 (front) and CBR900RR (rear). To make the CBR front wheel work with the GSXR calipers, the brake rotors are Triumph Thruxton (EBC aftermarket semi-floating).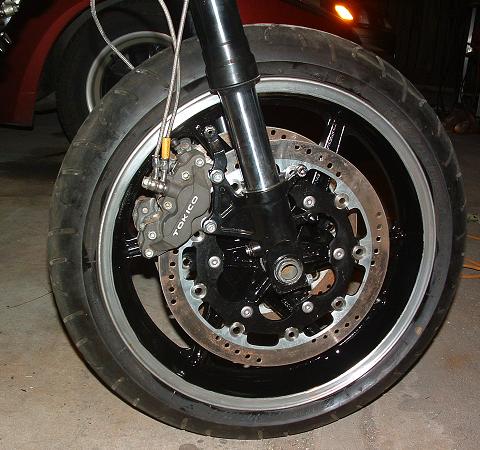 The Chassis is nearly complete.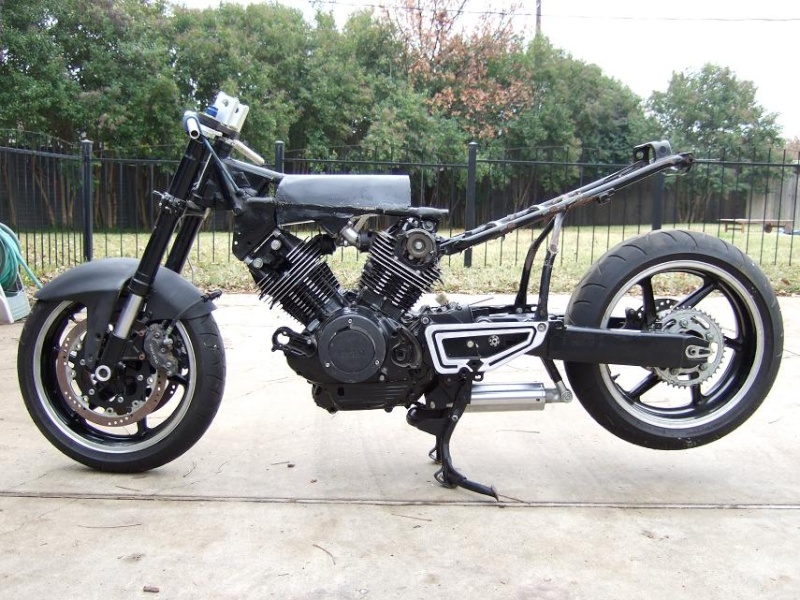 A quick test fit of bodywork. Note the TR1 second-generation tail. You don't want to know what it cost to ship that from Germany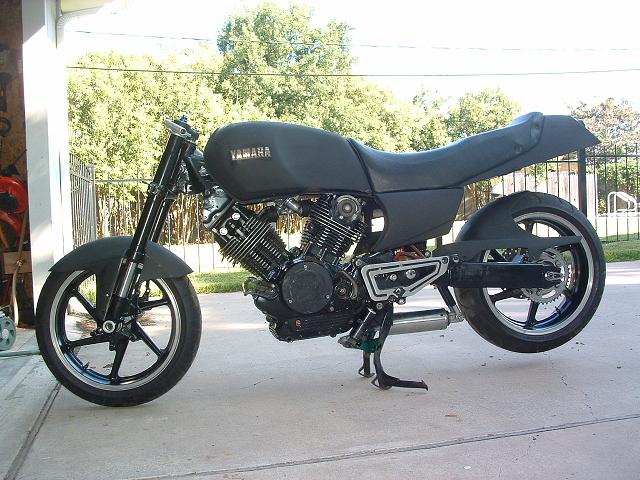 Next task is the exhaust and turbo plumbing. But first, I will finish a bike I am building from the 'left-over' parts from this project, so I have something to ride in the spring.
Novice Racer




Posts

: 26


Join date

: 2010-02-26


Age

: 60


Location

: Dallas, Texas, USA



Hello Turbodog
Don't know your first name, but keep the good work going
I can't wait for the end result
Love those V2
Regards Peter (the other XV920 project HA)
Veteran Racer




Posts

: 244


Join date

: 2008-07-10



Very impressive job sofar!
I would only mount a smaller rear/seat
grtzz
Hans
Moderator




Posts

: 536


Join date

: 2008-06-18


Age

: 53


Location

: Hellmond



i agree with hans!!!
smaller sear/rear fender...
smaller side-covers too!!!
pretty please!!

the rest looks great!!!!
Newcomer




Posts

: 4


Join date

: 2010-07-10


Age

: 41


Location

: Sidirokastro-Serres-GREECE



After a very long time asleep, I finally have started to make some progress again - exhaust headers to the turbocharger: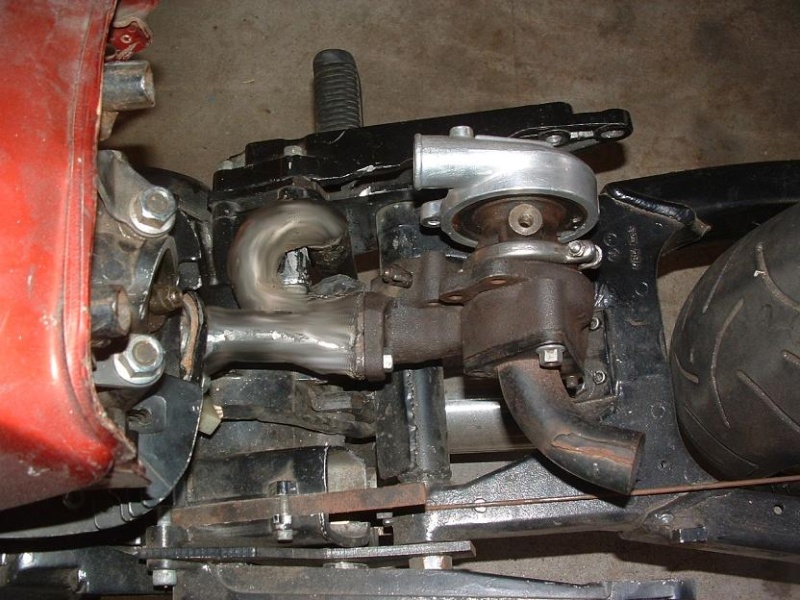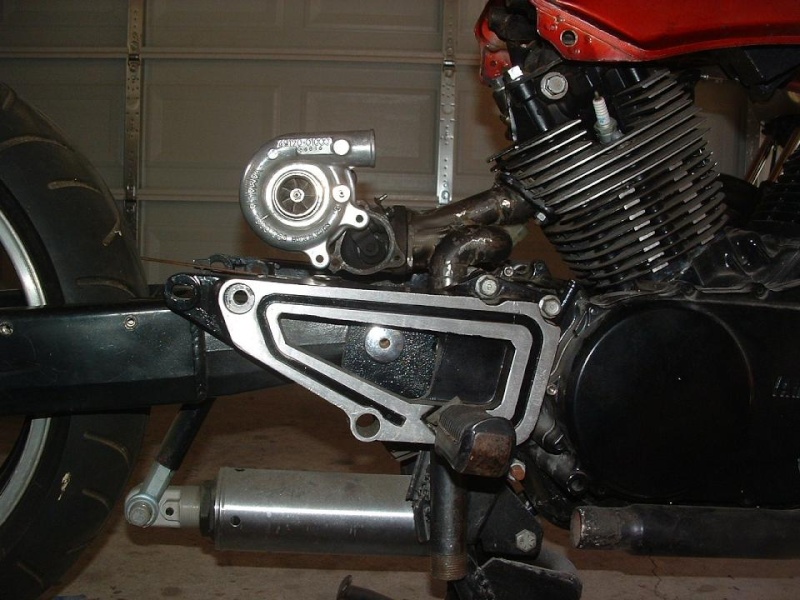 I still have to complete the connection to the front header pipe.
Novice Racer




Posts

: 26


Join date

: 2010-02-26


Age

: 60


Location

: Dallas, Texas, USA




Similar topics
---
Permissions in this forum:
You
cannot
reply to topics in this forum