Whats up guys, I'm new to the site. Thought I'd Show everyone what I got.
70' CL350 frame, Built 71' CB350 motor
Yoshi internals: Cam, Valve springs, Pistons
This bike started as a low budget racer my dad built in the early 90's, he raced AHMRA at Phoenix and Las Vegas. Pissed off alot of guys because his $300 bike beat the guys with way more expensive Duc's and Aprilla's.
Anyways, I figured it was my turn with it. Got a parts bike and making it a street legal runner.
Here's how it started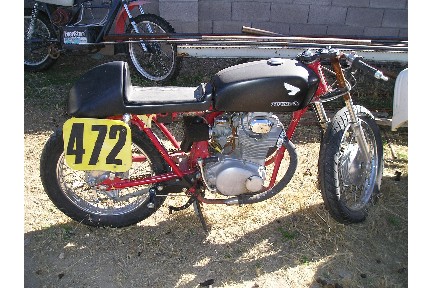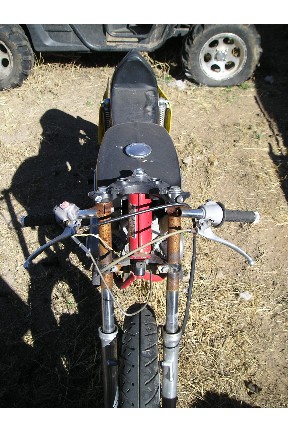 Here's where I'm at now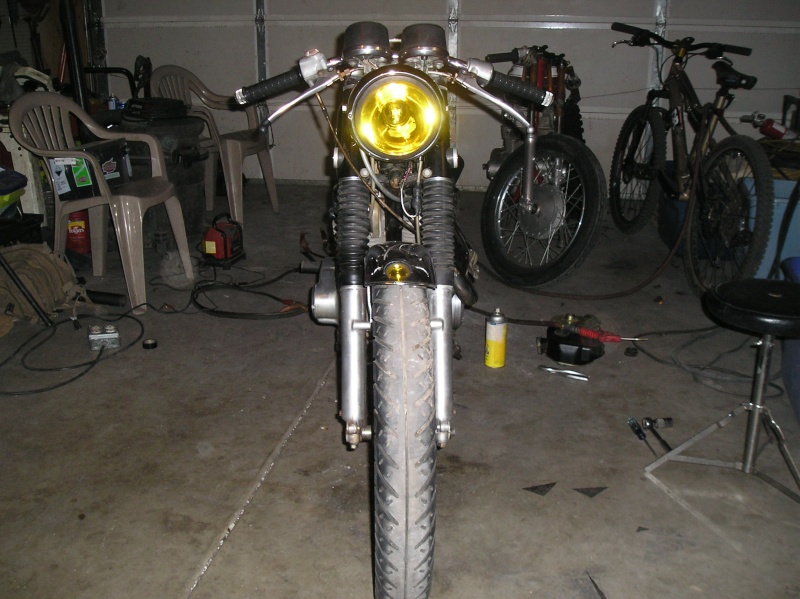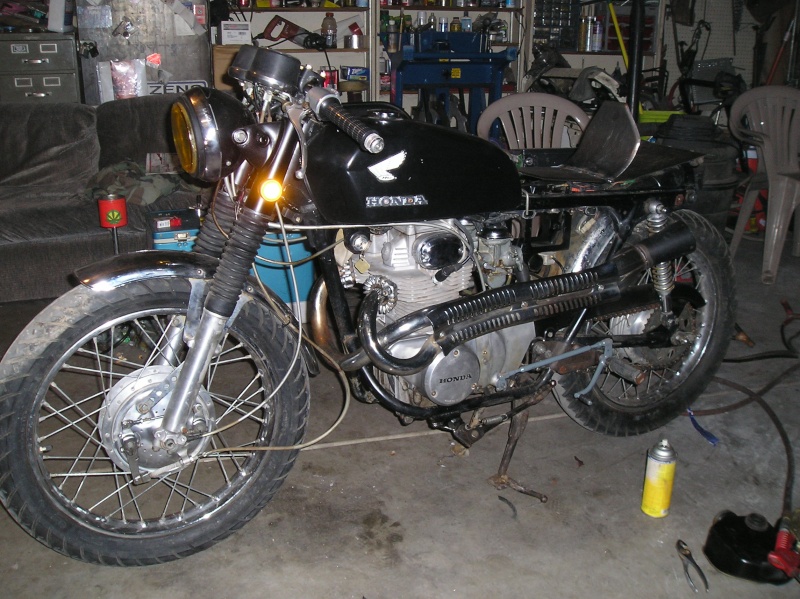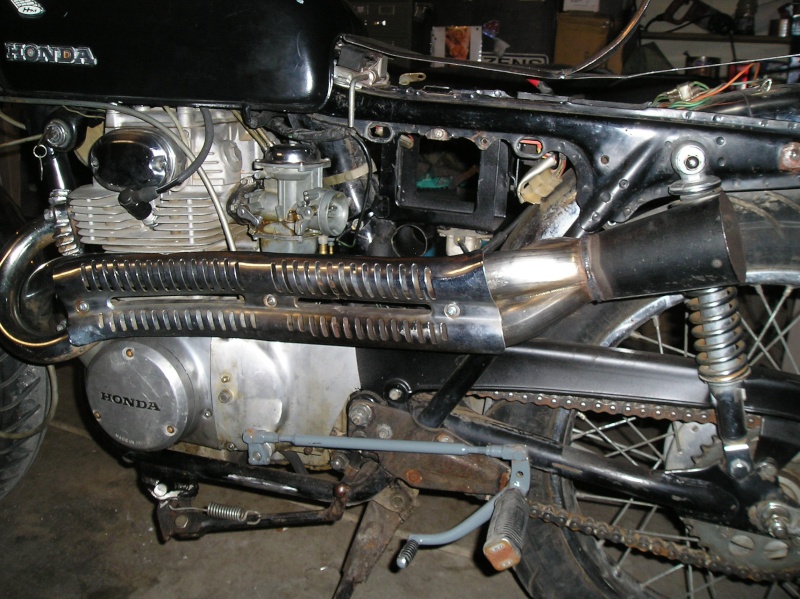 nice bike man, like your style. welcome to the forum.
ps. and this exhaust is streetlegal?!

Veteran Racer




Posts

: 181


Join date

: 2008-07-28



Haha, not sure about the exhaust. I made a baffle in the end of it, if that makes a difference. Also where I'm at there is no emmisions testing.
All I know is it looks cool and is super loud. You know what they say, loud pipes save lives.
On that note about being safe thats a 100watt KC light in the stock housing and I've got a really bright led tail/brake light so ill be seen and heard for sure
got a little further on the seat then ran out of material =/
im goin for more of an old gp look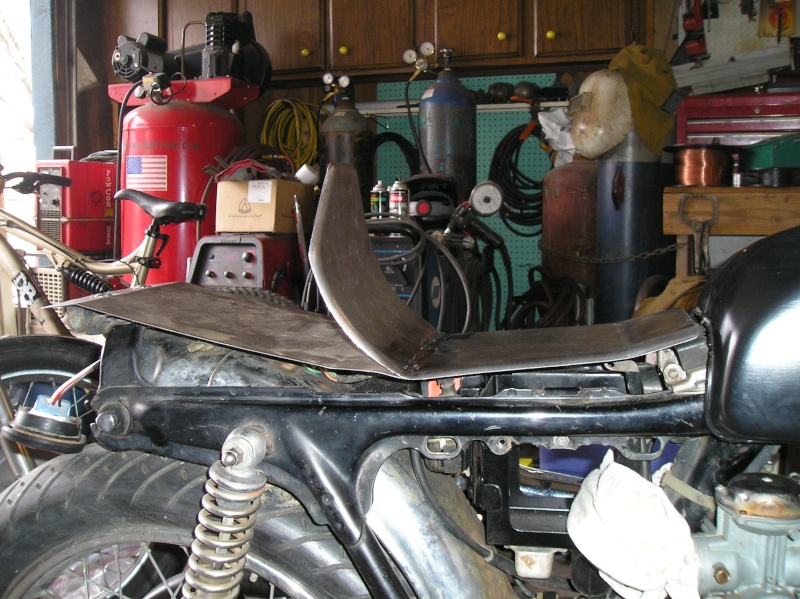 not relocating the battery or anything so i decided to use the stock latch and hinge setup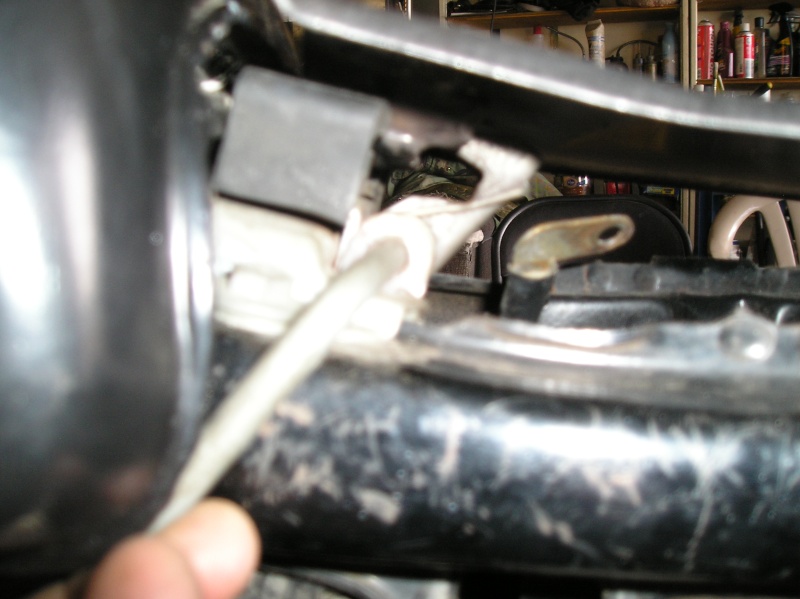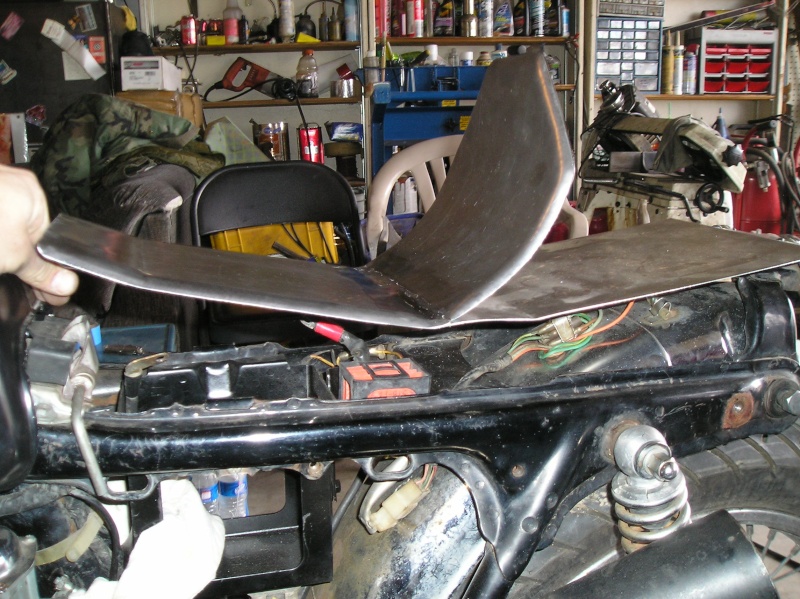 ---
Permissions in this forum:
You
cannot
reply to topics in this forum