Page 2 of 2 •

1, 2
Had a bolt that held engine sump on that sheared off when I was tightening it several months back, but was waiting on other stuff to tackle it as I was dreading trying to drill it out. Pulled sump off and managed to file and chisel the small nub into something I could grab with pliers and ease out. Have cleaned again and reinstalled and started attaching mufflers. Sump plate shown.[img]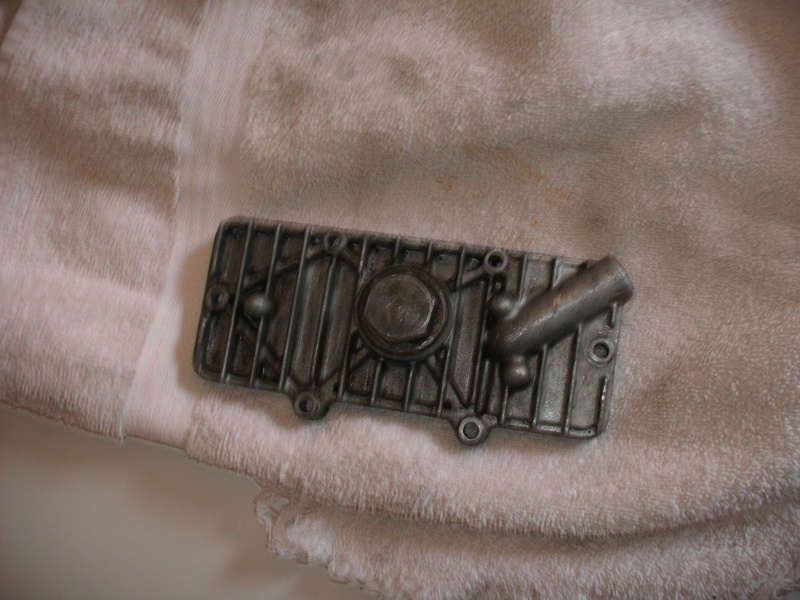 [/img]
I have touched on the electricals I finally have sorted out, but here is some more detail to let you know why it took so long and also why it cost me so much to fix just that. When I bought the XS650, it started and run roughly. The lights didn't all work, but some did. After I got it broken down, I saw several broken wires and missed connections and the battery was nearly dead. So I bought a new battery, new wiring harness and new connectors and started swaping out the harness, using the old one to help me with translating the wiring diagram I had. But the diagram had several confusing connections and the wire of the various items hanging off the harness showed signs of burn, heated insulators and crade home fixed wiring. The color coding was ignored in the rewiring which created more confusion but it became obvious that one of the prior owners had fried almost all of the wiring, so everything had to be replaced including all the switches and connectors. After I finally got all that done, it was still dead, but my note above about the fuse and ground was the last big fix. I will probably pass on any future electrical projects as time and money was way beyond my expectations. I am including my link to my Daves Cycles page which had a story of a 1978 road trip from Oklahoma to Colorado and back. https://www.facebook.com/#!/pages/Daves-Cycles/500962569965938
A photo of me and bike involved (Z-1) is below: [img]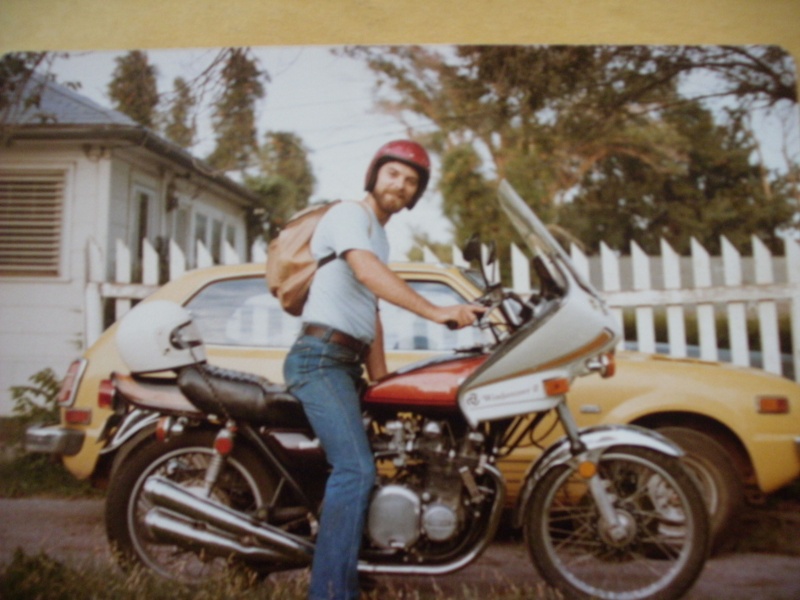 [/img]
Tornado damage in nearby Moore, Oklahoma, US where it crossed the Canadian River on I 44. I had an accident close to where this photo was taken back in 1980. Story of that accident and other things in my biking life on my fb motorcycle page called Daves Cycles.
https://www.facebook.com/#!/pages/Daves-Cycles/500962569965938[img]
[/img]
A year ago I started customizing bikes for other people and repairing bad wire jobs, three of the bikes have been XS650ís. Many of them suffer from overheated and melted wiring, LED lights are a big cause. Wiring is a very time consuming job and sometimes is just simpler to replace the entire wire-harness and start clean.
If you need parts for a XS650 the best place is mikesxs.net , they are in Canada and Europe too. Prices are fair and parts are a good fit.

Novice Racer




Posts

: 15


Join date

: 2013-05-22


Age

: 52


Location

: Canada



There was no sign of LED lighting, but it was all replaced and with stuff from mikesxs. I think it is now good and I just need time to finish. Pretty much all that is left is to put silencers on, tighten everything up, add oil and gas and fire that mother up (I hope)
I have a Bobber XS650 project that I'm just finish off the wiring and am also ready for the first test fire. Good luck with ours!!
Novice Racer




Posts

: 15


Join date

: 2013-05-22


Age

: 52


Location

: Canada



Installed new exhaust, added oil, just need to tighten things up and add gas and then she starts (I hope)[img]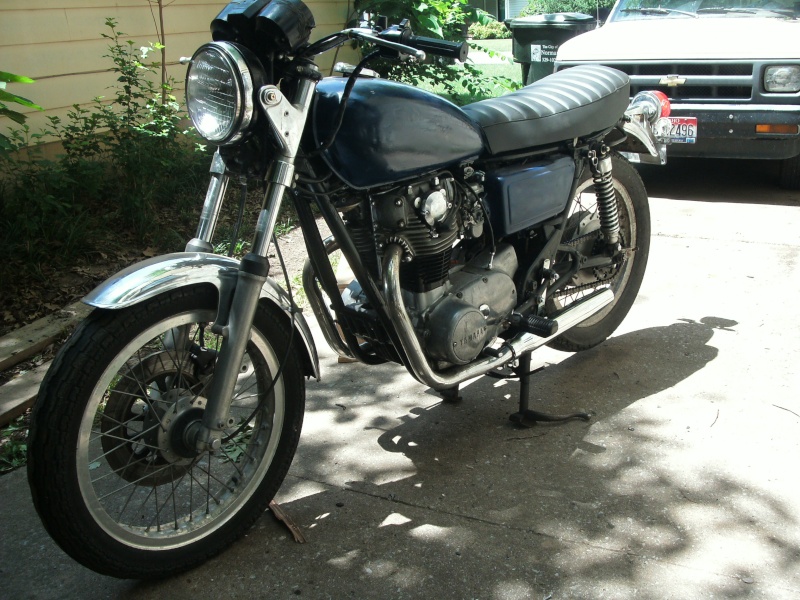 [/img][img]
[/img]
Nice and Simple!
I like it!
Did it start?
GP Legend




Posts

: 102


Join date

: 2011-11-30


Age

: 27


Location

: Bruges/Eede



Nope, didn't start, battery fried and it was new when I bought it a couple of years back, so I may still have an electrical glitch. †I am building a new shop now so project is stuffed in the shed for now. †Here are some shop progress photos:
old garage down: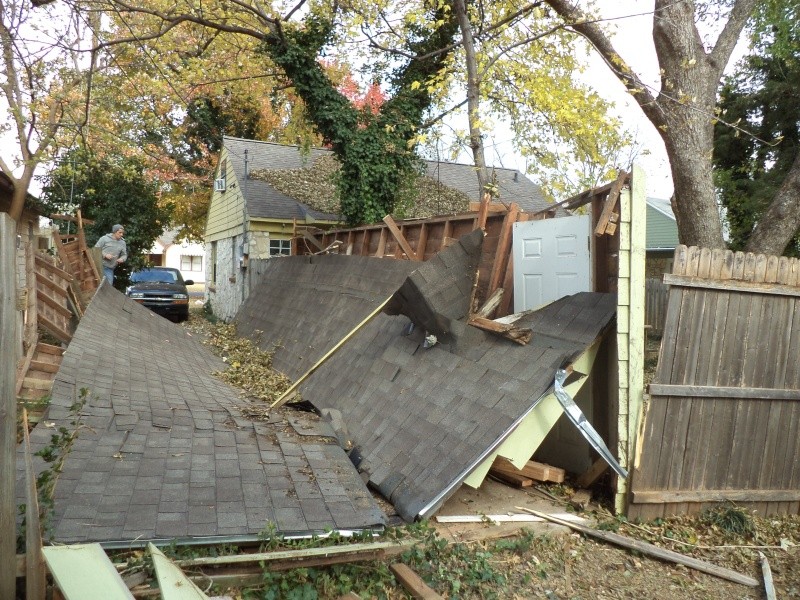 " />
Lot cleared, graded, plumbed and steel being put in: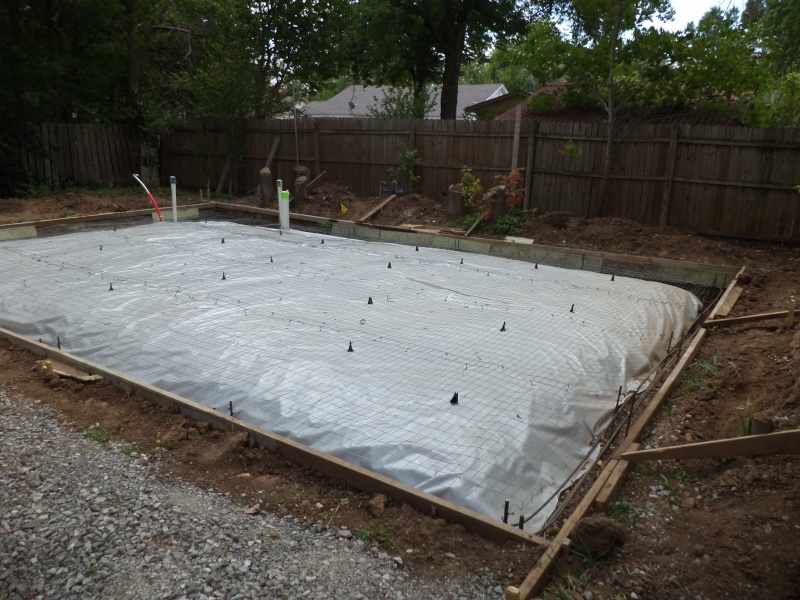 " />
Page 2 of 2 •

1, 2

Similar topics
---
Permissions in this forum:
You
cannot
reply to topics in this forum